The holiday region Murau- Murtal makes cycling an enjoyment
Pleasure cycling with variety: the variety of the routes inspire all those who like to swing on the bike. Whether leisure cyclists, sporty mountain bikers who climb the mountain, racing cyclists or with electric bicycles gently glide through the region- comfortable and close to nature. Here everyone will find the right program, and especially the right track.
The best known route is the Murradweg, which has one of its most beautiful stages in the holiday region Murau- Murtal. A perfect cycling infrastructure ensures exceptional cycling pleasure. The Club Hotel am Kreischberg is the perfect starting point for star tours.
Hundreds of kilometers of cycle paths lead through the most beautiful regions. Along mountain giants, gently rolling hills, rushing water and idyllic river foothills.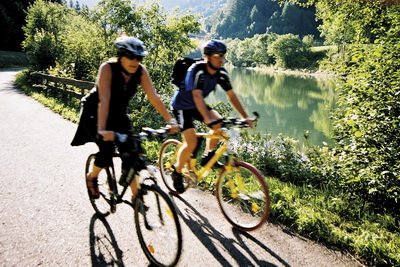 Professional bike rentals, service stations and a well signposted trail network, up-to-date maps are a matter of course are all available directly at our hotel. The Murtalbahn functioning as train for bikers and appropriate bus connections provide optimal conditions.

If you love the mountains and wish to shift to a higher gear, choose one of the e-bikes available at our hotel to rent and enjoy every moment of the ride!
Our guests receive a voucher with a value of €5 which can be redeemed at the Mayer Cycling School & Rental.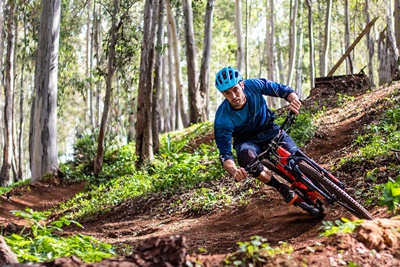 Mayer Cycling School & Rental will put together a personalized cycling tour or training for you based on your abilities and requests.
At the cycling school, you can learn to mountain bike with many tips and tricks, but safety is also of the highest import in this area.
The mountain bike course will give guidance for those who are new to mountain biking or have not mastered it yet.
The subject of mountain biking and the basics of e-biking are approached playfully, and above all in a very fun manner. You can learn the most important settings
(for example, how the brakes work), and the more intricate details of its workings as well if you wish to dive deeper.